Robin L. Cabral, MA, CFRE, MFIA – Principal
"Development Consulting Solutions" – Robin L. Cabral, MA, CFRE is the one and only outsourced development professional providing value-added interim development staffing and consulting services with razor-sharp monthly result objectives and benchmarked deliverables.
With her over 25 years of experience, she has raised millions of dollars for small to mid-sized organizations.
Her hands-on results-driven approach to raising money comes directly from both her experience assisting worldwide, national and local organizations and her cutting-edge Masters of Arts degree in Philanthropy and Fund Development from Saint Mary's of Minnesota.
Robin is also an AFP International Master Faculty Trainer and presents nationally and online.
She works with nonprofits that want to position themselves to build capacity and generate MORE fundraising prospects, BETTER donor relationships, and BIGGER fundraising dollars.
She is the leader in providing outsourced Nonprofit Fundraising Development Services, interim development services, and coaching and assisting smaller organizations in their first campaigns; annual, capital, and endowments.
Robin was recently named one of the Top 10 LinkedIn LinkedIn Top Voices 2018: Philanthropy and Global Development and one of the Top 100 Charity Influencers by Onalytica (2019).
Please give us a call. We are here to help you!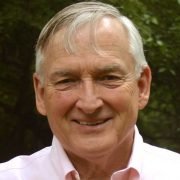 Strategic Fundraising and Business Development Consultant
Dwight has been in the development field for over 40 years. He started in the profession completing research on local and national foundations for a regional fundraising consulting firm and later for his client base. In 1973, he was recruited by Massachusetts General Hospital to be their first director of foundation giving. Then in 1976, he left MGH to form Dwight R. Lueth Associates, a full-service fundraising consulting firm. From 1976 through 2014 his firm assisted over 135 nonprofits with their fundraising programs, ranging from small and emerging nonprofits to regional and national iconic charities. Loving his work, Dwight continues to counsel and assist a limited number of nonprofits with their fundraising and strategic planning. Dwight lives in Wellesley with his wife, Sharon Baker Ph.D., director of a program at the Brockton VA. They have a son and daughter in college..
Here is what a sampling of Dwight's satisfied clients had to say…
"Your enthusiasm and passionate commitment gave all of us increased confidence in our campaign."
-Newburyport Council on Aging
"Not only was your session highly motivating and critical to my challenges here, but your style demonstrated to me why you continue to succeed in this highly competitive field."
"I would not have been surprised with all of your experience that you might have had an impatience or arrogance toward us, but instead you had an air of quiet confidence and authority—just the right balance for us and the true mark of a seasoned professional."
-United States Executive Director of a major international animal rights organization
"I think that people drift into and then out of your field, but the fact that you've made this your life's work has made you a real master in your profession."
- Trustee on several non-profit boards whom I've worked with on various projects and campaigns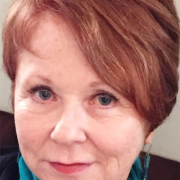 Sharon Shepard-Ballen, CFRE
Strategic Fundraising and Business Development Consultant
With over 30 years' experience working with various non-profits as an Assistant Vice President for Institutional Advancement, Director of Development, Senior Director of Leadership Gifts and consultant in philanthropy, Sharon Shepard-Ballen has worked with non-profit organizations developing, implementing, and managing fundraising programs for healthcare, higher education and social services. Most recently Sharon raised over $11.2 million for research and scholarships for Rensselaer Polytechnic Institute to help close out a $1.4 billion campaign.
As a consultant, Sharon has served as interim Director of Development for several non-profits with the responsibility of building annual and major giving programs. In addition, she has led many comprehensive campaigns including Berkshire Health Systems (Pittsfield, MA); the American Cancer Society and several social service agencies such as United Cerebral Palsy (MA); and the New England Center for Change (MA). Her responsibilities have included conducting feasibility studies, auditing development programs, developing and implementing campaign plans, building volunteer support and identifying the prospects who have the capability to help reach and exceed the campaign goal.
Sharon is past president of the NY Hudson Mohawk chapter of the Association for Fundraising Professionals (AFP) and is currently a member of AFP Western Massachusetts. She has been awarded certification as a Master Trainer by AFP. She has also been a board member for the Pittsfield (MA) YMCA; United Cerebral Palsy; the Rotary Club of Pittsfield; and Berkshire United Way. She currently volunteers for Tanglewood (Lenox, MA) the Boston Symphony Orchestra's summer home in the Berkshires.
Here is what a sampling of Sharon Shepard-Ballen satisfied clients had to say…
I have had the pleasure of working with Sharon Shepard-Ballen on the biggest project of my career as ED of United Cerebral Palsy, and she was an absolute treasure! Sharon was hired by our organization to conduct a feasibility study for our first ever capital campaign and then stayed on to support us through the entire process. Sharon provided a detailed task analysis for our project, provided training sessions for our members on how to cultivate donors, positively represented our organization and ensured that we followed through on her checklists. We surpassed our capital campaign goal!
For two years, Sharon Shepard-Ballen was the professional coordinator of the Capital Campaign for the Stockbridge Bowl Association, a charitable organization committed to the restoration of the 370 acre lake known as Stockbridge Bowl. Under Sharon's extremely capable and experienced leadership, our campaign reached its multi-million dollar goal. Sharon worked closely with me and with the members of a large board of directors. She displayed enormous initiative, coordinating cultivation events, insuring our participation in town-wide events, seeking grants from foundations and maintaining important contact with donors, prospects and volunteers. I was sorry when our campaign ended and we lost our need for Sharon's excellent service.
Richard Seltzer
President
Stockbridge Bowl Association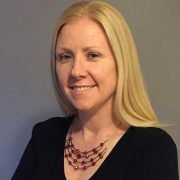 Fundraising Project Consultant
Noreen Winderlick has over 20 years of experience in professional services, with a Master's in Business Administration from the University of Massachusetts at Dartmouth. Noreen joined DCS in November of 2017. She is responsible for a wide range of projects, including researching, writing, and editing of fundraising development-related communications and materials such as grant proposals, case for support documents, direct mail appeals, blogs, social media content and more. Noreen's work experience includes 17 years with Citizens Financial Group, several of those years serving as a Treasury Finance Vice President in a senior risk analyst role. She brings her corporate expertise and knowledge of multiple technical applications and databases to the DCS team. Noreen combines this experience with her analytical skills and keen eye for detail to provide exceptional service for our clients. She resides in South Dartmouth, MA with her husband and two young boys.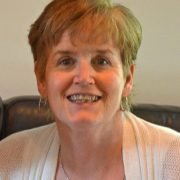 Strategic Communications Consultant and Fundraising Associate
Jean has spent thirty years working in strategic communications, fund development, and event management in the nonprofit sector, with experience ranging from higher education to behavioral health to regional advocacy groups. She has also worked at several public relations agencies, with clients ranging from bank community relations programs to major brand national media relations.
Jean has worked on a variety of fundraising-related communications projects for DCS since 2016, most notably as a writer/editor, and she signed on as a strategic communications consultant in July 2019. She holds an MBA in international marketing from Thunderbird School of Global Management in Glendale, AZ., and a BA in French from the University of Rhode Island. Jean lives in Fairhaven, MA with her partner, Charles McKim (Kim) Mitchell, a retired elder law attorney.
Here is what a sampling of Jean Lawlor satisfied clients had to say…
"I wanted to take this opportunity to tell you how pleased I've been with the work you have done these past couples of months. You learned quickly how to work in an agency environment and did the background reading that was required to familiarize yourself with the (client) literacy program. More important than our noticing the good job that you did is the fact that we have a happy client, who has told me several times that she was pleased with the job you've done. Thanks, again, for all of your efforts on this program. Please keep up the good work."
-Barbara W.
Senior Vice President
Creamer Dickson Basford Public Relations
"Thank you for your contributions that assist in fulfilling FHR's mission, as well as how you affect others by making a difference in this organization. It was recognized that as well as performing your job duties, you also took on a considerable amount of documentation … which was above and beyond the call of duty. Your service is incredibly helpful, and your ideas and performance are highly commended."
- Debra P.
President and CEO
Fellowship Health Resources
"Jean and I became close friends through our work relationship. We met at a training seminar, worked as a writing/editing team, and shared in planning and presenting a conference workshop together. Jean has a real knack for tackling all sorts of projects, and she's a pleasure to work with."
- Robyn S.
a former colleague at NAMI-RI
Schedule Free Session
Schedule your first 30-minute complimentary session to see if we are a great fit!
Join our Newsletter
Fill out this form to sign up for our email newsletter