Engage your Board in your calendar year-end fundraising campaign
When running your next year-end campaign, it is essential that your Board sends a loud, clear message to its constituents that it supports the organization's mission. The Board is often the least likely group of constituents that is singled out for focused attention and solicitation within year-end campaigns.
Here is how I recommend engaging your Board in your year-end campaign: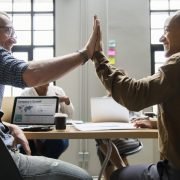 Secure the Chair of the Board and enlist their support in the year-end campaign. If you have a Board Development Committee, work to engage them in the process.
Identify all of your Board members and their past giving. Determine with the Chair and Development Committee members what each member's capacity may be and for how much you can feasibility ask them, depending upon their giving throughout the year.
Develop a plan for soliciting each Board member personally for the desired ask amount. These solicitations must be "peer-to-peer"- meaning that a Board member, preferably the Chair or at least a Development Committee member, solicits each Board member.
Draft a solicitation letter that the Board Chair may use to pre-solicit Board members. However, it is recommended that this pre-solicitation/call letter is followed up by an in-person solicitation whether by meeting or telephone.
Solicitations must be conducted before the actual mass solicitations begin to demonstrate that you have the full commitment of your Board. Thus, be prepared to start this process earlier rather than later. September is an ideal time to begin to secure these commitments and leave ample time for follow-up.
Continue to conduct follow-up with Board members until all gifts are made. Again, follow-up should be personal, conducted either through meetings or telephone and led by the Board Chair and a Development Committee member or two.
Periodically report the success of Board member giving. This should be done at each Board meeting and throughout the solicitation process with email reminders and updates. I recommend that a goal of 100% giving be established.
Celebrate 100% giving and make a big deal about it – it is a big deal! Your Board members are or should be, the top donors to your organization. The community and your constituents will look to them for early leadership no matter the campaign.
Board solicitations are often a forgotten component of year-end fundraising campaigns. And, they should not be overlooked. The community expects to see the organization's leadership front and center with their giving in all of your organization's fundraising efforts. These are the easy steps that you can take to ensure that this happens in a timely manner.
Here are some more resources you may want to check out:
https://developmentconsultingsolutions.com/great-expectations-for-board-members/
https://developmentconsultingsolutions.com/how-to-engage-your-board-in-fundraising-before-the-ask-or-the-thank-you-call/
https://developmentconsultingsolutions.com/how-to-engage-your-board-in-fundraising-before-the-ask-or-the-thank-you-call/
For a free 30-minute fundraising coaching session, or to learn more about our interim fundraising services, visit us here at www.hireacfre.com or book your fundraising coaching session at http://calendly.com/developmentconsultingsolutions/30min.