Before you can even solicit sponsors for your fundraising special events, you need to take several key steps first to best position your organization.
What most groups fail to do is evaluate their sponsor value proposition first and foremost, before event seeking sponsorships.  Far too many of my clients will seek first and define last.  In doing this, they are missing an absolutely critical phase that is necessary for creating sponsorships that sell.
Follow these steps below to help you develop your unique corporate sponsorship proposition before you even develop your corporate solicitation list.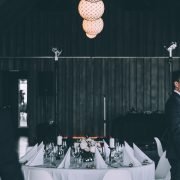 Determine your key audience.  Are they donors, subscribers, attendees, program participants, etc.?  Outline their demographics.  You can work with your program staff to compile this information. You should be cataloging demographic information such as age, gender, income, location, lifestyle information, etc.  How many members of each audience segment do you have?
Of those key audiences, dig deeper and determine how long members of that audience have been affiliated with your organization.  This type of information demonstrates that people are engaged with your organization which adds to your brand strength messaging.
Circle back to your organizational values and what you hold true.  What is your stated mission and what are your values?  How do you espouse and live out these values in your community and to your stakeholders? How can you lend credibility to a corporate sponsor's brand?
What ways can you provide the sponsor's employees with ways to engage with your organization?  Engagement with your organization enhances the company's image in the eyes of their employees.
What other perks can you offer to a company that may be passed on to their stakeholders, whether current or future customers, employees, etc.?  Are you a performing arts center who could provide VIP backstage access or premier tickets?
How can you provide a potential sponsor with an opportunity to market their product or services to your audience or, perhaps, have exclusive rights to a sponsorship level?
Determine your potential prospect base that aligns with the above and comes to mind as you work through the above items.  Perhaps your nonprofit is a homeless shelter.  Determine what company may have a mission, product, or service that fosters home-building.
By going through these steps, you are creating a synergistic partnership between a potential sponsor and your organization; a partnership that is based on delivering a message to key audiences that are consistent with your brand.  Sponsors want to partner with organizations that align and advance their reputation and perception in the community.
Just imagine if you went through the above exercise and determined that your audience consisted of 10,000 highly committed theater ticket buyers who have been buying tickets for the last decade.  You could offer VIP seating, special parking, and other perks for corporate sponsor prospects, current clients, and employees.  Now, you have an offer to work with!
As with all fund development, a true partnership is about value alignment – whether it is seeking an individual gift from a donor, or seeking corporate alignment and partnerships.  Sponsors want to be aligned with organizations that advance their mission, values, and messaging, and enhance their brand image through partnerships.
Photo by Siim Lukka on Unsplash
For a free, 30-minute consultation, or to learn more about our "Survive and Thrive" professional coaching services, visit us here at www.hireacfre.com or book your fundraising coaching session at http://calendly.com/developmentconsultingsolutions/30min.
Join my new nonprofit "tribe" who are surviving and thriving! Click HERE to join my private Facebook group: Nonprofit Survive and Thrive Mastermind and receive support and inspiration to drive your results.