Giving societies can be an excellent way to cultivate, steward, and upgrade donors in your organization. Some giving societies focus on level, monthly, major, and legacy donors. Generally, non-profits set up various groups at different giving levels and offer corresponding benefits to group members. If done correctly, these giving societies have the potential of creating deeper engagement and greater giving to your organization through the benefits and exclusivity they offer – not to mention increased donor loyalty, retention, and lifetime value for your organization.
Following are the step-by-step "how-tos" on how to establish giving societies in your organization. Follow these steps and watch your donor retention rate soar.
Step #1: Develop and solidify the membership levels and benefits of the giving society, focusing on creating transformative member experiences. Far too often, I see membership benefits that are transactional in nature (i.e., guest passes, discount at the gift shop, etc.). Think creatively and expansively about the hands-on benefits that you can offer to your donors.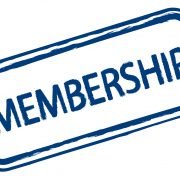 Step# 2: Develop effective giving society member materials and publications. Determine if an "exclusive" giving society publication (e.g., newsletter, e-newsletter, or other similar publication) is necessary and of value. Consider a giving society membership "Welcome Kit." Also, consider special inserts to existing publications promoting giving society membership.
Step #3: Develop a process of society renewals each year with a focus on maintaining retention, upgrading, and preventing membership lapsing. Each renewal segment should be considered a mini-campaign with its own timelines and benchmarks.
Step #4: Monitor progress yearly and develop a specialized renewal process for lapsed giving society members. Personalized approaches may include a telephone call, personalized letter, or e-mail from the Executive Director or another staff member. Lapsed segments can be defined as "recent" (expired 6 to 18 months) or "vintage" (expired more than 18 months).
Step #5: Aim to identify segments of members and donors who can be targeted for potential upgrades to higher giving society levels each year. Develop segmented personalized approaches. Follow-up with prospective members who may qualify for the giving society through a variety of personal approaches (e.g., telephone call, email, etc.).
Step #6: Identify special event donors, including corporations, who may qualify for giving society membership or use it as a tool to inspire their giving. Consider specialized outreach approaches to special event attendees pre-, during, and post-event. Build a membership recruitment component into existing and future special events.
Step #7: Aim to identify donors and members on the cusp of qualifying for membership via their cumulative giving or other qualifications. Develop segmented, personalized approaches to inspire upgrading to reach the giving society membership level benchmark. Follow-up with prospective donors through a variety of personal approaches (e.g., telephone call, email, etc.).
Step #8: Solicit giving society members as part of the annual fund special appeals, giving these members an opportunity to give again throughout the year. These appeals would be highly personalized recognizing their giving society Membership and the important role they play within the organization.
Step #9: Utilize gatherings and receptions as a way to create exclusivity and inspiration for prospects to become engaged in the giving society. Follow-up on gatherings as identified in a previous blog post.
Step #10: Develop corresponding appeals with consistent messaging for social media and an online presence via the website, promoting giving society membership and the benefits. Consider, perhaps, providing an Information Capture Request Form on the website for society membership inquiries. Respond to inquiries as needed.
Step #11: Utilize the giving membership society as a way to inspire major gifts to the organization through the organization's major gift program.  Use membership as a "tool" while making a personal gift solicitation.
Step #12: Consider developing a Sustainer (monthly giving) Program as part of its membership to give members the option of pledging their gift and providing the organization with a constant and secure cash flow. Monthly donors are the donors with the highest retention rates and with the largest long-term donor value. Monthly donors also become the most likely planned gift prospects.
Step #13: Develop specialized recognition opportunities for the giving society, including recognition events, the annual report listing, plaque, etc.
Step #14: Develop key metrics for the giving society Membership, including goals for increasing membership, renewals, retention, upgrades, inquiries, etc. Analyze and report on key metrics, making decisions on strategy based on past and current results.
Be sure to consider how a giving society can take your fund development program to the next level by building a "tribe" of loyal and supportive members. From here, use the steps outlined above to develop a plan for how your giving society will operate and what considerations need to be taken into account. Let's face it. We all want to belong, and a giving society provides that place of belonging to your organization for prospective and current donors. It is all about how you create the program, but you need to start somewhere.
SaveSave