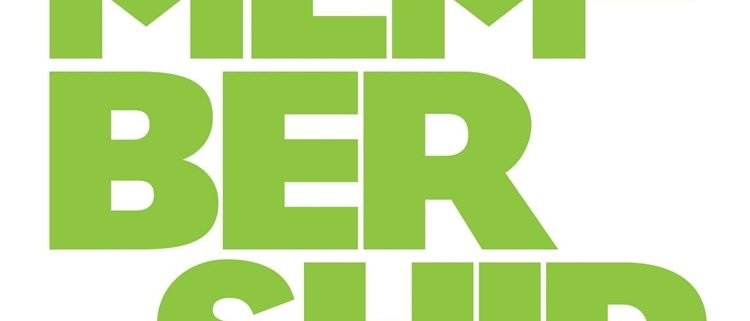 If your nonprofit organization has a membership component to it, you may have found that individual's membership levels remain the same year after year. Or, members seem to be choosing one specific level over another, time after time.
What we do know is that donors will tend to maintain their current membership level indefinitely, unless given an incentive or specifically asked to do otherwise.
The key may be in the kinds of membership benefits that you are offering to individuals to become members or to consider upgrading to the next membership level. As with upgrading your donors up the giving pyramid, moving members up the membership levels deepens engagement and leads to overall increased revenue both in the short and long-term. However, the vast majority of membership programs lack transformational membership benefits and focus more on transactional ones.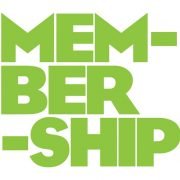 Transactional membership benefits focus more on transactions,  such as percentage discount on admission, free admission, admission tickets, guest passes, etc. Transformational membership benefits focus on members' experiences, what new thing they can feel or do by exploring the organization.  These benefits create unique experiences tied to an organization's brand. Now, you can see why organizations that focus on experiential benefits have individuals selecting higher membership levels for renewal or when joining. They want what they can't get elsewhere. They want the opportunity to feel like they truly belong to a "tribe" or a group of like-minded individuals.
In this article, I share with you, step-by-step, how to inspire your donors to move up the ranks in your nonprofits' membership program by creating membership levels that are experiential.
Step #1 – Review your current membership program to ensure that the existing tiers at each additional level provide a more valuable experience beyond the level below it. Most often, the next level above has an increased number of transactional items (e.g., more guest passes, more admission tickets, etc.). This single difference does not offer enough of an incentive to move to the next tier of membership.
Step #2 – Consider ways of enhancing your current membership tiers.
Here are some suggestions:
People love to see their names in print and be recognized. Take it to the next level and explore new and exciting ways to satisfy the desire for donors to be noted.
Some specific suggestions might be to publish all new and upgrading members in the membership newsletter.  Post a recognition "Honor Roll" on the organization's website, at a property or throughout your building. Additional tiers receive additional recognition.
Step #3 – Create exclusive "High-Tier" offerings that focus on providing experiential membership experiences (additional tiers receive more of these offerings):
Here are some suggestions:
Host members-only events that might include, for example, summer social events on Friday evenings, or a tea or luncheon. The goal would be to target donated entertainment and catering to offer this additional benefit at no cost to the organization.
Offer a special "insiders" publication in addition to current membership publication.
Offer members of high-level tiers one free class or event per year.
Offer VIP seating/attendance at a special event.
Invite High-Tier members to an executive director's "Thank You" reception at the annual meeting.
Offer access to sites where public access is restricted. For example, open the building or tour for periodic, special off-hours for these membership levels.
Offer more, special speakers. The addition of more speakers will be an incentive for members but also a recruitment opportunity.
Offer planning assistance for High-Tier members, such as a planned itinerary guide to the exhibits for a member with visiting family (enhanced use of their guest passes).
Step #4: Consider enhancing general membership participation and acknowledgment.
Organizations should consider the following:
Add in "Retired" and "Student" discounted memberships. These new categories may be more attractive than other membership levels. A demographic review should be completed.
Include adiscount on membership renewals at milestone years (e.g., 5 years, ten years, etc.). Also, recognize and celebrate these milestone years and members in publications and at events such as the Annual Meeting.
Increase the membership shopping discount to 15% or 20% at the lower tiers of membership.
Send out an e-newsletter in addition to print publication (if not already doing so).
Personal sales calls should be made to potential new members.
Welcome phone calls/emails or mailed "New Member Welcome Kits" could be provided to new members. This would be a specific package to get these new members excited about their participation. Welcome kits might include brand freebies, like a fridge magnet, sticker, etc.
Membership parties could be held in which existing members must bring at least one non-member guest.
Offer "early admission" times on select days (i.e., Saturday mornings in the summer).
Coordinate deals and offers through some form of "Neighborhood Discount Program", providing discounts at local shops and restaurants.
Share member video testimonials on the website and in social media.
Give facility rental preference to High-Tier members and a rental discount to all members.
Develop a series of informative/educational webinars for members only.
Rewards could be offered to existing members for referring recruits (e.g., "Have a friend join the organization and you both receive an extra month of membership" or a "Bring Your Friend to the Museum for Free Day").
Offer installment options for membership dues and automatic renewal options including Electronic Funds Transfer (EFT).
Offer memberships in one or three-year terms, expiring the date they enroll.
Award long-term members with Life Memberships for their consistency and loyalty to the organization. For example, for those individuals who have consistently maintained membership for a set number of years (e.g., 25 or 50), twaive all future membership dues.
Step #5: Consider something innovative, such as "Curate Your Own Membership".
Consider personalizing your membership to be more identity-based, allowing members to tailor their membership benefits to enjoy a highly customized membership experience. For instance, you may consider offering a core benefits package to all members for a set price, and members pay above and beyond that for selections segmented from a series of customized experiences. Examples include Family categories, Social categories (focused more on events), and Educational or Historian categories (targeting students, educators and those especially interested in lectures and speaking series). The membership structure would need to still include a basic membership level that would provide unlimited admission and certain other privileges, still tiered for Individuals, Families, and Businesses.
A good nonprofit membership program should see an increase in membership renewal and upgrades to higher membership levels by their membership "tribe". It is our responsibility to provide the transformational membership benefits that will inspire their joining and upgrading. Very rarely does a donor decide to increase their membership on their own and without due cause.
These are the very same steps that have successfully worked for my clients. By following them, I ensure that you will have the same success that they have had in their fundraising efforts.
SaveSave
SaveSave