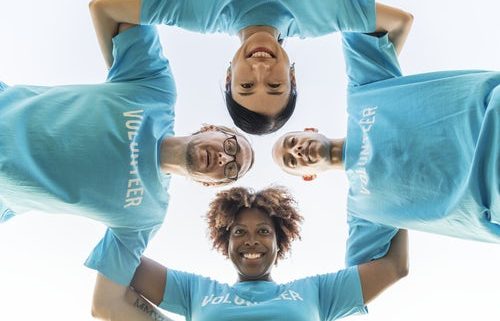 Fundraising volunteers are critical to our success as they are the "ambassadors" of our fundraising efforts.  I often get asked, what is the best way of recruiting them to join in fundraising efforts?
And, while I believe that, in some cases, if you put it out there they will come, sometimes you need to be a bit more proactive in your recruitment of them.
Below, I outline steps that you can take to recruit strong volunteers to staff your fundraising efforts.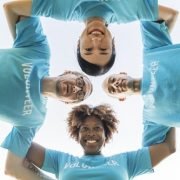 Determine the skills and experience that you need to move your fundraising efforts ahead.  Once this list is compiled, I recommend that you develop a job description that encompasses the skills and experience, plus responsibilities and expectations, of volunteers.
Once you have a job description listing skills, experience, responsibilities, and expectations, you should then develop a list of prospective candidates.  While using a passive approach of sending out a blanket email may work, you can't be guaranteed of attracting the ideal candidates that you are seeking.
Next, I recommend that you sit down with top volunteer leadership, other volunteers, or staff and use the same method that you would use to identify your top donor prospects – a rating and ranking session.  Take your list of candidates and ask the volunteers in attendance to rate and rank each volunteer based on a numerical scale of skill set and interest in the cause (same as would be done for capacity in a donor prospect rating and ranking session).  Once you have numerically rated each one, then those who are rated and ranked the highest numerically will become your top volunteer prospects.
Once you have the list of top volunteer prospect candidates developed, then you need to utilize a "peer to peer" approach for asking volunteers to become involved.  I hesitate to suggest staff for this approach as all fundraising, including volunteer recruitment, should model the "peer to peer" approach that we so seek (i.e., volunteers should ask volunteers).  And, my old fundraising adage also applies here – you have to "ASK" to "GET".  You need to actively ask people to volunteer, particularly for top organizational positions, rather than rely on more passive approaches.  Let's face it, did we ever find anyone who responded to an email saying they would like to be President of your Association!?  I think not.
Once you have recruited your team of volunteers, be sure to provide them with some form of an orientation process to acclimate them to their roles, the organization, and expectations.
While volunteer recruitment is not necessarily direct fundraising, finding and recruiting the best volunteers can "make or break" your fundraising success.  Volunteers are critical to fundraising in a number of ways.  They can be the "workhorses" behind your fundraising efforts or they can be strong "ambassadors" that can help open doors and make direct requests to their networks.
For a free, 30-minute consultation, or to learn more about our "Survive and Thrive" professional coaching services, visit us here at www.hireacfre.com or book your fundraising coaching session at http://calendly.com/developmentconsultingsolutions/30min.
Join my new nonprofit "tribe" who are surviving and thriving!  Click HERE to join my private Facebook group: Nonprofit Survive and Thrive Mastermind and receive support and inspiration to drive your results.