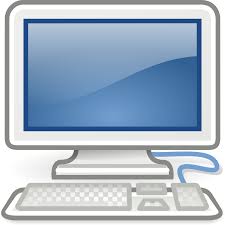 Now that December is here, I have been running many lists and queries and during those list pulls, I have noted inconsistent data in databases that have caused numerous complications during one of the busiest times of the year.
As a result, I thought it important to run this blog article again to serve as a reminder of the importance of database manuals and consistency standards.  
The blog article following originally appeared on the Development Consulting Solutions website on December 2, 2017.
Databases are indeed the foundation of your development program.
While it is critical to have one, it is not enough to just enter data into it.
I have long advocated for consistency in data entry through developing a manual of standards and for procedures to dictate how gifts should be processed.
Here are several key areas that any data entry manual or procedures should address.
Document ways to enter new accounts into the database while avoiding duplicate entries.
Ensure that you have rules that determine how to abbreviate and enter addresses particularly according to postal regulations for ease of mailing.
Outline how to manage primary addresses and salutation, i.e., formal, informal, envelope salutation consistency, business, and organizations, etc.
Determine the ways to track and manage constituent contact preferences, i.e., requests no mail, no email, no solicitation, etc.
Outline how to enter new gifts, what funds, campaigns, and appeals you use, and how to document in-kind and other contributions in your database including anonymous gift coding.
Document how to send out acknowledgment letters, which letters to use for a specific appeal, and be sure to track in the database if acknowledgments have been sent to donors.
Outline the ways that queries and reports are used in the database and create your top consistently used queries and reports as standing queries and reports.
Consider creating "check and balance" Data Quality and Maintenance Reports that are run on a pre-determined schedule. Consider running a data quality review report of all accounts to ensure all vital information is on each record and standards are being adhered. Run duplicate reports to remove any duplicate accounts, run transaction reports to review transactions in the past month to ensure that funds, campaigns, and approaches are documented correctly, run a National Change of Address (NCOA) service to update your current addresses, and review security groups and user accounts to ensure that the list is up-to-date.
Periodically check your queries and reports to delete those that are no longer needed, useful, or relevant.
Develop a form for non-data entry staff to use to request reports, adjustments, lists, and cleanup projects.
These are some key areas that you should consider addressing in a data entry manual or procedure.
Now, I want to hear from you. Do you have a manual and what does it include?
Post your thoughts in the comments below.
For a sample copy of a gift processing procedure, email me here.