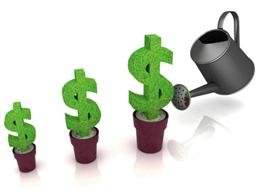 Most nonprofit capital campaigns have some form of named gift opportunities.
However, contrary to what one might think is that gifts made to name a specific room in a building do not actually pay for that space.  In most cases, the costs of a room are more determined by how visible and how prestigious this room might be.  So for instance, naming rights for the building itself or perhaps the lobby will demand a higher price than say a training room.
One rule of thumb is that the actual dollar amounts that are assigned to particular spaces should approximate the table of gifts being used in the campaign.  The highest gift should correlate to the most visible
 and prestigious space, the next two to the next two visible spaces and so on.
Usually a small committee meets to assign these dollar values and to flesh out these named gift opportunities further through looking at building floor plans of the spaces.  One should also consider non-standard building items such as flag poles, gardens and patios.
Some organizations identify named gift opportunities for more than the largest dollar amount on the gift range chart to help set the sights of those involved in the campaign higher.
Named gift opportunities are highly complex processes and should not be taken lightly.  In fact, it just might be the tool used to set a donor's sights high and propel a campaign to success.
It should be noted that these named gift opportunities are non-negotiable.
For lower level gifts, nonprofits should consider such options as tiles in walls or brick walk ways to incorporate the names of the many people who will make gifts at the lower levels.