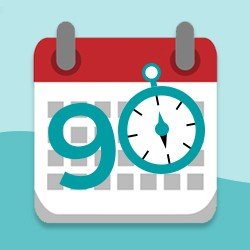 It is very tempting to take some time off between fundraising jobs to just rest and relax.  Fundraising is difficult and demanding work, and there is a need for a recharge.
However, this is exactly the time that you should be planning for your next position.
Below I share ways that you can use your pre-start time to your advantage so that the first 90-days of your new fundraising position are impactful.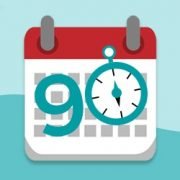 Don't wait until Day #1.  Your transition begins before you actually start.  The clock starts ticking once you have signed the offer letter, and perhaps even before then.
Use the time between accepting the position and your actual start date to create "white space," when you actually get started on assessing key factors within your organization and begin to build relationships with your peers.
Here are some things that you want to begin exploring before you start:

Determine the culture of the organization and how you want to approach it.
Determine the key stakeholders and what relationships you would like to build.  Stakeholders may be your boss, your indirect boss, your boss' boss, key allies, peers, partners, direct reports, assistants, etc.
Determine who can help you in your new role (i.e., Human Resources person, boss, predecessor, mentor, etc.).
Identify those that are going to share your vision, those that are comfortable with the status quo, and those that are on the fence just watching.

Determine past performance and what role expectations may be.
Once you have assessed the culture, identified strategic relationships, and determined expectations, the next step is to determine your best approach.  Do you want to "fit in," "gently shift the culture," or just shock it!
Craft your entry message for Day #1 and beyond.
Begin meeting with identified key stakeholders, if at all possible.
Manage your personal set-up even before you see your office.
Plan your Day #1 agenda, early days, and first 90 days.
And, remember to use your best thinking about the situation and evolve as you go along!
Remember that you need to plan before you begin. You have only one opportunity to start your first day off on the right foot and everything that you do communicates a message and sends signals.  Eyes are watching you EVEN before you start.
For more in-depth information and all the tools and step-by-step instructions needed to get a head start, hit the ground running, and deliver results in your new position before you can even say "Day #1", check out my new CharityHowTo webinar at https://www.charityhowto.com/nonprofit-webinar/how-to-be-majorly-successful-in-the-first-90-days-of-your-new-fundraising-position?list=custom+search
SaveSave
SaveSave
SaveSave