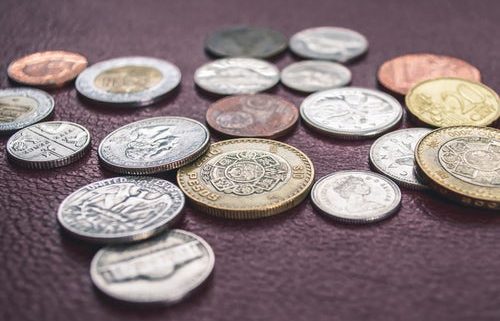 "Times are tough." 
That is the understatement of the day now. Isn't it?
Donors, many who own their businesses or companies, or work for one, have faced significant losses themselves. "Times are tough" seems to be the mantra these days.
What is an organization supposed to do when faced with a fundraising deficit because of a pandemic and donors who have it tough themselves?
A recent survey was done by CCS Fundraising, 2020 Philanthropic Climate Survey – Edition III September 9 – September 16, 2020, found that respondents reported more frequently changing their fiscal year 2021 goals with only 36% of respondents to our most recent survey said no adjustments. This finding represents an 11-percentage-point decrease from June. Most respondents who adjusted their goals did so downwards.
So, what is your organization doing?
Here is what I recommend:
Develop a gift chart for your organization's funding needs. Here is a great gift chart calculator here: https://www.sumac.com/fundraising-gift-range-calculator/

Once you have his gift chart calculator, I would recommend that you go through your donor file and identify prospects for each giving level. 

Most groups have seen declines year to date in the range of 53% to 92% depending on the type of charity. Realistically right size, your ask amounts. What was once your typical "ask" amount may no longer be that this year? However, just because one donor is not experiencing good times doesn't mean that another isn't. So consider right-sizing every single donor on your file. Some may be in a position to give you more, while others may not even be at their giving capacity or desire.

From this assessment, determine how much you can raise according to your Gift Chart projections. It may just be that — this is not your year to raise your goal.

Right size your expectations and develop a Plan B. 
I have been asked by many clients what we should expect. While I claim that my crystal ball broke in early March, I try to help clients see things realistically and set goals that may be achievable. 
Sometimes, it is not what they want or like to hear, but ultimately this is not going to be the year that you will hit that ambitions high achievable, out of your comfort zone goal. You must use the gift chart number to show your campaign's true nature and its magnitude and then just according to what your donors may give during these extraordinary times.
Determine your need, then add a dose of realism to it. This year will not be THAT year.
Photo by Steve Johnson on Unsplash
Development Consulting Solutions has a team of experts who can meet your needs through serving as your grant reviewer, grants researcher, proposal template developer, and ongoing grant writer.  Check out our list of grant writing services here.
Contact us today to discuss your grant writing needs.
The Case for Support Checklist Needed For Your Next Appeal…
If you want your Not-for-Profit to build a powerful message, you need the building blocks to a successful Case for Support. 
Do you want a checklist to help you design this messaging? Then email me for your copy of my new Case for Support checklist to ensure that all critical components and elements of a Case are answered in your next appeal letter, grant application, social posting, and more!
Click here to get your Case for Support checklist!
For a free, 30-minute consultation, or to learn more about our "Survive and Thrive" professional coaching services, visit us here at www.developmentconsultingsolutions.com/coaching or book your fundraising coaching session at http://calendly.com/developmentconsultingsolutions/30min.
Join my new nonprofit "tribe" who are surviving and thriving! Click HERE to join my private Facebook group: Nonprofit Survive and Thrive Mastermind and receive support and inspiration to drive your results.