In this day and age, as development professionals, we need to keep our eye both on donor retention and acquisition. It is one thing to retain your current donors. But if you are not constantly acquiring new ones, your donor file will naturally attrition through donors changing addresses, passing on, or just choosing not to give.
Below are some steps that I recommend to use cost-efficient, multi-channel digital strategies to boost your acquisition using your next fundraising campaign.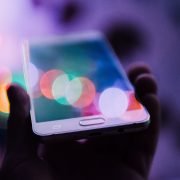 Follow these suggestions and watch your donor acquisition rates increase at a cost less expensive than traditional methods, such as list rentals and other means.
Be sure that you have a strong Case for Support for your fundraising campaign.  It all starts here and then develops into what will be a strong donation call to action that has some time-based urgency.
Develop a website pop-up to capture those who are visiting your website during your next fundraising campaign with a strong "Donate" call to action.  Be sure that this pop-up and your website is mobile friendly as we know that many website visits and donations are now being made via mobile devices. The pop-up does not need to be elaborate. In fact, a simple text-based version has been shown to be more efficient than a graphically laden one.
Add a one-time and a monthly giving call to action on the pop-up.  Also, see step number 5 below, where a "Donate Later" option is highly suggested to capture all those who are not ready to give.
Consider obtaining a matching gift for this campaign from either an individual donor or a corporate sponsor.
A "Donate Later" button has been successful.  Be sure that these subscribers receive an email later on in the campaign.
Conduct a social media ad campaign in tandem with the fundraising campaign to promote this matching gift possibility.
Ads can be specifically targeted to key donor personas.  If possible, identify possible donor identities and create specifically targeted ads appealing to each identity (i.e., ads specifically for cat or dog lovers.)
Use your Donor Management Software to create highly segmented and personalized emails for asks.
Acquisition strategies using digital approaches do not have to be as costly as traditional methods.  With today's increasingly simple technologies, these approaches are easier than in years past to implement.  Be sure that you begin to take efforts to test and try multi-channel digital efforts to begin to stem the tide of donor attrition and increase the health and effectiveness of your development program.
Don't forget to check out my upcoming webinar in April, "Hosting Your First Fundraising Cultivation Event." For more information or to register, visit here.
For a free, 30-minute consultation, or to learn more about our "Survive and Thrive" professional coaching services, visit us here at www.hireacfre.com or book your fundraising coaching session at http://calendly.com/developmentconsultingsolutions/30min.
Join my new nonprofit "tribe" who are surviving and thriving! Click HERE to join my private Facebook group: Nonprofit Survive and Thrive Mastermind and receive support and inspiration to drive your results.