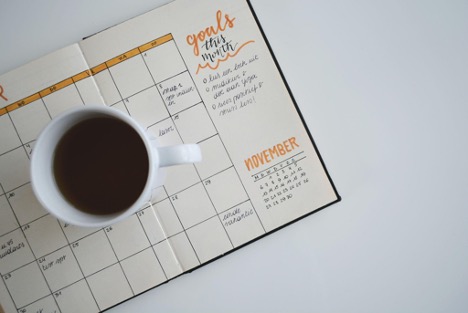 Anyone who has been in the nonprofits for so long already knows that social media is here to stay for decades, if not longer. There have been no signs of decline in the use of social media over the past few months.
More often than not, nonprofit organizations are run by small groups of volunteers with dwindling resources and budgets. With paid search prevailing over organic reach, social media can feel like a lost cause and a bit overwhelming.
With the calendar flipping soon to November, nonprofits are dying to get noticed online to boost fundraising revenue in this calendar year-end giving season. This brief guide will explore six (6) ways to improve your nonprofit's social media strategy in this last quarter of 2021.
Benefits of Social Media Marketing for Nonprofits 
Even in this COVID-19 pandemic, your nonprofit organization can still achieve the marketing and fundraising goals you have set at the beginning of the year. Through social media, your organization continues to have a captive audience for engagement and donation.
If you have not yet discovered the importance of social media, we have outlined the key benefits of social media as a marketing tool for your nonprofit. However, before getting acquainted with the strategies to use social media to your advantage, you must first become familiar with its benefits. Here are some:
Increased Reach

. Billions of people use social media daily. Optimizing your presence on social media significantly increases your organization's reach.

Minimal Costs. 

Social media platforms allow your organization to post and engage with people for free. However, investing in paid social media can prove to be more profitable when done correctly.

Increased Donor Acquisition and Retention. 

Through social media, your nonprofit can attract new donors and keep existing donors connected.

Wider Volunteer Network. 

With people, active online 24/7, calling for volunteers becomes easier as social media assists nonprofits in growing their volunteer network.
Six Ways to Use Social Media to Boost Your Calendar Year-End Fundraising Revenues
Nonprofit organizations rely on donations to survive. However, in this time, people have become comfortably engrossed in their digital devices, so you need to find ways to supercharge your impact on social media.
Here at Development Consulting Solutions, we provide the necessary assistance to nonprofits. In line with this mission, we have determined six (6) tips you can use to boost your year-end fundraising revenues through social media:
Start Planning Your Campaign Early. 

With all nonprofits competing against other nonprofit charities for funds and attention, you need to develop a critical way to stand out among the crowd. Although December may be when nonprofits raise the most funds, you should lay down your campaign plan ahead of time. 

There are many ways your nonprofit can prepare for your social media campaign. First, prepare the calendar of activities. Second, identify special dates to remember. Then, look for networking opportunities to expand your reach. Finally, determine the demanding deadlines and work back to craft a project plan. A carefully prepared campaign can differentiate your nonprofit from others and give you a jumpstart.

Optimize Social Media Touchpoints. 

Nonprofits commonly use social media touchpoints such as websites, social media platforms, and emails. However, when you use social media for your fundraising, you have to think through what motivates your donors to send money to you. For this to happen, you must consider having a logical and meaningful journey for them. 

Start by introducing your organization, its mission, and goals through your social media accounts. Gradually proceed to the next step by communicating with them the work of your organization and the impact their donations can potentially have. After that, you can convert them to contributions by December and retain them in January. By optimizing your social media touchpoints, you can build a brief dialogue with your audience and encourage them to donate without losing their support halfway. 

Craft a Content Calendar. 

As nonprofits, your goal is to connect with your audience and encourage them to support your advocacy and cause. To make this possible, you need to generate interactive content that urges your audience rather than passively reading through your content. 

Sprinkle your social media with interactive content by determining the message and the kind of content that speaks most to your audience. After that, create a schedule for posting. You should research the peak hours and the best time to publish your content on every social media platform.

Maximize Hashtag Campaigns. 

Facebook, Twitter, and Instagram are a few of the many social media channels that use hashtags. With the right hashtags, good shareable content, and appropriate social media strategies, your nonprofit organization can rise on top and take the spotlight.
Maximize hashtags to your advantage by choosing one that conveys your message best and is easy to remember for your audience. Hashtags like #TruthNeverDies, #GivingTuesday, #DanceForChange, and #BlackLivesMatter were among the popular nonprofit hashtags that amassed millions of support all over the world.
Adjust your Marketing Cadence and Approach. 

The key to achieving a successful year-end fundraising effort is testing your messaging and finding the right fit for your audience. Your approach to your audience matters in nonprofit fundraising, so be sure to elaborate your strategies properly and convey the best-personalized message possible.
Adjust your marketing cadence and approach on social media by leveraging what worked best in the previous year. For example, you may use LinkedIn Analytics, Facebook Insights, Instagram Analytics, and Twitter Analytics to review which tactics worked best. After that, you have to adjust your approach and cadence in reaching out to your audience.
Start a Fundraiser. 

Today's digital technology has presented us with several enhanced tools available to nonprofits in their fundraising efforts. With charitable donations increasing in the last quarter of the year, your nonprofit should reinforce your efforts in using social media to generate year-end revenues. Try maximizing your crowdfunding campaign through Facebook Fundraisers, Instagram Live Donations, and other fundraising tools.
The year is nearing its end, and time is running out. However, you can still come up with and implement effective year-end fundraising strategies on social media. The strategies mentioned above are not just mere points for discussion but are working and actionable plans for your nonprofit.
We hope that your team will be able to boost your year-end fundraising revenues and improve metrics across all areas of your nonprofit organization, using these six strategies as starting points for your social media roadmap.
Development Consulting Solutions has a team of experts who can meet your needs by serving as your grant reviewer, grants researcher, proposal template developer, and ongoing grant writer. 
Check out our list of grant writing services here.
Contact us today to discuss your grant writing needs.
Get Your Ultimate Calendar Year-End Checklist Needed For Your Next Appeal
Savvy nonprofit professionals know that as the end of the year winds down, donations go up — way up.
Raising spirits while lowering taxes, year-end giving inspires donors to give to your campaign — more than a quarter of nonprofits raise close to half their annual funds in year-end campaigns, a little over 10 percent of that occurring in just the last three days of the year.
With our Ultimate Year-End Fundraising Checklist, you'll be well on your way to a Happy New Year with a boost in your bottom-line worth breaking out the bubbly for.
Click here to get your Ultimate Calendar Year-End Checklist!
For a free, 30-minute consultation or to learn more about our "Survive and Thrive" professional coaching services, visit us at www.developmentconsultingsolutions.com/coaching or book your fundraising coaching session at http://calendly.com/developmentconsultingsolutions/30min.
Join my new nonprofit community who are surviving and thriving! Click HERE to join my private Facebook group: Nonprofit Survive and Thrive Mastermind and receive support and inspiration to drive your results.
Photo by Estée Janssens on Unsplash