Nonprofit organizations have always fought to engage donors, optimize fundraising, and acquire increased support. However, now more than ever the struggle to raise these metrics has left many fundraising professionals drowning against the rising tide of pandemic-related complications. 
For example, with donors suffering virtual fatigue from the hard switch to online life, it can seem all but impossible to meaningfully connect with your supporters and encourage online giving. So, in the face of these new challenges, what new solutions should you follow to guarantee the prosperity of your own nonprofit? 
Luckily, our new global situation hasn't changed the most tried and true method to streamline your various operations. Data collection and data tracking continue to be one of the most effective ways to understand your base of supporters, and thereby maximize the success of your fundraising and marketing campaigns. On top of that, your organization already has the perfect funnel through which all this precious data can be collected and studied: your giving page. 
In this brief guide, we will explore some of the following key data sets from the donation process to collect, study, and create informed strategies: 
Demographics and Personal Data 

Giving History and Financial Metrics 

Engagement Behaviors
Regardless of whether your strategies are hybrid, virtual, or physical, properly leveraging the data collected through your donation form and payment processor will allow you to implement actionable techniques to take your nonprofit's many donor outreach strategies to the next level. 
Demographics and Personal Data 
When it comes to building a relationship between your organization and your supporters, it's important to remember that each and every one of your donors is a unique individual. 
Among your wide base of supporters, it's all too easy for donors to lose a sense of personal connection and identity and get lost in the shuffle. This is a direct cause of donor attrition, as supporters who feel forgotten or underappreciated after giving are far less likely to give for a second time. 
This is also a key reason why donors respond so well to messaging that acknowledges them on a personal, individual level. Here are just a few of the most essential personal details to collect on the donation page: 
Name and address.

"Dear donor" is far from the most encouraging way to begin a message to your supporters. Addressing your donors by name is the most fundamental first step to personalizing your engagements. 

Age, gender, and race.

These basic demographic markers can help you to further segment donors into manageable groups and adjust your marketing strategy accordingly. For example, younger donors may be more receptive to social media campaigns and be drawn towards funner, more active volunteer events. Ultimately, how you use this information depends entirely on whatever your own organization's goals and services are. That being said, it's good practice for any nonprofit to have this data handy. 

Career field and employer.

First and foremost, this data will reveal your donors' special skills and help you to cultivate customized e-learning and professional development services. On top of that, this information can also identify opportunities to multiply donor gift amounts through corporate philanthropy programs, such as matching gifts and volunteer grants. According to

Double the Donation's statistics on corporate giving

, between 4 to 7 billion dollars in matching gift funds go unclaimed each year. Be sure to take advantage of these programs and promote them to the relevant donors. 
While you shouldn't rely too heavily on these demographic indicators, they provide a good launching off point to tweak your communication strategies. Not only that, but these details are some of the easiest to track and collect, with most of them being simple information fields for donors to fill out themselves during the giving process. 
From fundraising appeals to thank you letters to due reminders, these personal demographics will help you to optimize your communications and create stronger connections between your nonprofit and its many donors. 
Giving History and Financial Metrics
In the nonprofit world, supporters will typically be separated into the categories of average, mid-level, and major donors. This allows organizations not only to understand their donors, but gauge their potential for expanded support and differentiate what that involvement might look like. 
If you'd like to better understand how to appropriately communicate and market your fundraising efforts, be sure to track the following key financial metrics in your donation processing: 
Past giving amounts and frequency of giving.

Knowing what and when a donor has given is the first step to understanding your relationship with them. For instance, this information will help you project what and when a donor might be

willing

to give, a point that you could leverage in your fundraising appeals to ask for more reasonable gift sizes. Furthermore, this data could help you identify one-time donors who are on track to be

converted into recurring donors

, potential members, and larger givers, all of whom would require special communications to nurture their goodwill towards the organization. 

Alternate methods of giving.

This might include such programs as recurring gifts, membership dues, or corporate philanthropy. When a donor has committed to one of these special programs, it is especially important to tailor your communications to these supporter segments to acknowledge and continue to encourage their additional gifts to your organization. 

Income and high-value trading.

Donors of a higher income bracket who are involved in activities such as stock, real estate, and other high-value trading have the potential to bring in critical gifts to your nonprofit. By paying attention to these measurements of gift potential, you have the opportunity to turn a one-time donor into a major contributor. In order to identify this information, use the financial information provided by your donation page to perform a

prospect screening

on these potential high-level donors. 
If you'd like to streamline how your organization would handle this financial data, we would recommend that you invest in a dedicated nonprofit payment processor. The right payment processing system can collect, track, and organize most, if not all, of this information while integrating seamlessly with your donation form. 
By keeping a finger on the pulse of these key financial metrics, your team can more intelligently navigate your donor relationships. You will be able to understand, respect, and address what each donor can do for your organization, whether they make up the broad base of small gifts and volunteering or offer massive lump sums of support. 
Engagement Behaviors 
There are many things that your organization can learn from a donor without ever having to meaningfully engage with them. A wealth of personal and professional information can be collected from the submission of a single gift alone. 
That being said, some of the most important and relevant data that you ever collect will have to do with the ways in which your donors have engaged with you. When a supporter indicates an interest in special opportunities beyond just the act of giving, it is your responsibility to address these interests and open the door for a lifetime of activities with your organization. 
You might consider tracking donor interest for the following programs during the donation process: 
Newsletters and messaging.

When a donor opts into a newsletter, they have made a small but significant commitment to a side of your organization that resonates with them. Keep track of what kind of messaging your donors have chosen to receive, and factor this information into the allocation of funds for your future events, services, and

fundraising campaigns

. 

Event interests.

Deciding what opportunities to create and promote across your nonprofit's programming schedule can be a daunting prospect. Events of all types can be a major drain on time and resources that must make a return on investment. To help guarantee event success and an increase in donor engagement, provide an opportunity for supporters to indicate what programs they would be most interested in attending or even volunteering for. 

Committees and communities.

Involvement in special communities is the holy grail of donor engagement. This indicates that a donor is committed enough to your cause to actively network with other donors and progress the development of opportunities within your organization. Use your donation form to gauge what kind of communities a donor might be interested in, and then take a moment to promote these personalized programs in your post-donation messages. 
For all of these data sets, you could collect this information by creating custom fields and boxes at the end of your donation page. However, if you'd like to streamline the process further and add a bit more grace to your data collection processes, we recommend implementing an integrated fundraising and CRM system. These solutions can not only effectively, discreetly collect this information, but organize it and automatically manage your engagement and communication operations. 
Officially, the last stage of the donor journey is the submission of gifts. However, if your organization effectively leverages your donation from data, this "last step" could actually be the very beginning of a long and rich series of engagements between you and your donors. 
With these insights, we hope that your team will be able to streamline and improve operations across all areas of your organization, using donor data as the roadmap to your success. 
Guest Author:  Peggah Azarvash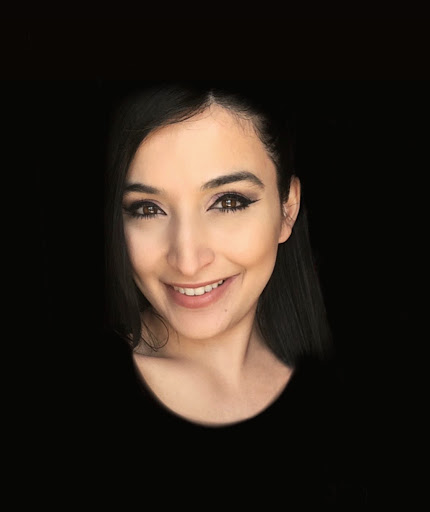 Peggah is a passionate Sales Executive with 10 years' experience providing payment solution support and guidance to nonprofits.
Development Consulting Solutions has a team of experts who can meet your needs by serving as your grant reviewer, grants researcher, proposal template developer, and ongoing grant writer. 
Check out our list of grant writing services here.
Contact us today to discuss your grant writing needs.
Get Your Ultimate Calendar Year-End Checklist Needed For Your Next Appeal
Savvy nonprofit professionals know that as the end of the year winds down, donations go up — way up.
Raising spirits while lowering taxes, year-end giving inspires donors to give to your campaign — more than a quarter of nonprofits raise close to half their annual funds in year-end campaigns, a little over 10 percent of that occurring in just the last three days of the year.
With our Ultimate Year-End Fundraising Checklist, you'll be well on your way to a Happy New Year with a boost in your bottom-line worth breaking out the bubbly for.
Click here to get your Ultimate Calendar Year-End Checklist!
For a free, 30-minute consultation or to learn more about our "Survive and Thrive" professional coaching services, visit us at www.developmentconsultingsolutions.com/coaching or book your fundraising coaching session at http://calendly.com/developmentconsultingsolutions/30min.
Join my new nonprofit community who are surviving and thriving! Click HERE to join my private Facebook group: Nonprofit Survive and Thrive Mastermind and receive support and inspiration to drive your results.
Photo by Maddi Bazzocco on Unsplash