According to recent findings in the 2018 Fundraising Effectiveness Project, The Agitator points out that "The warning signs are there – decreasing numbers of new donors and decreasing reactivation rates of lapsed donors."
We are apparently doing a better job with donor retention, but not acquiring new ones or bringing lapsed ones back into the fold.
There are several steps that I recommend based on this data:
1 – It is imperative that we begin to invest in donor acquisition efforts by building donor acquisition programs into our development programs. Develop an actual plan with goals attached. How many new donors will you recruit? How will you recruit them? How much will it cost to recruit them?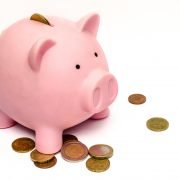 2 – Finding new donors by profiling your current donors. Find out who they are. Survey them. Determine their demographics, their likes, their interest areas, etc.
3 – Identify and meet with your current top donors to better understand them and to determine what drives their motivation to be part of your cause.
4 – Launch an "Introduce a Friend" campaign where you ask current donors to recommend a friend to the organization.
5 – Ask your current donors when meeting with them, "Who else should we be speaking to who MAY have an interest in our organization?" And, have them make an introduction.
6 – Then, look at the second concerning category above – lapsed donors or those who have given to you in the past but are no longer. I define past as haven't given in eighteen to twenty-four months. We all have a file of lapsed donors. Attempt to recruit them back using highly personalized messaging. If they are top donors then meet with them personally to determine how and why they lapsed. If they are lower level donors then send them more personalized messaging.
7 – Turn to those on your file who have never given before. Pull them out and see if you can get some Board members, volunteers, or staff to rate the list both interest and capacity. If there is no interest, you can segment these folks out. For those that have interest, determine their capacity. Top-level prospects will require more in-person qualification and cultivation. Lower level donors will receive more direct mail communications based on their known interest areas. Do this segmentation and personalization.
8 – From there, start to look externally at who is philanthropic in your community, specifically philanthropic to similar interest areas. Consider list exchanges with those organizations.
9 – Consider using new online and social media channels to begin to build a prospective interest base. Add a pop-up on your website to capture email addresses, but give something of value. Social media advertising is another avenue. Once you acquire these donors, use the same channels from which they originated to continue to cultivate the relationship by providing material of value. Don't ask right away, but cultivate just as you would in-person.
10 – Use your profile donor base demographics and then consider buying data from external sources, such as list brokers, to do a traditional acquisition campaign. Today, sophisticated matching can be done based on your donor profile and demographics to make this method a bit more cost-effective than it was traditionally.
What The Agitator found was that those who focused on gift upgrades, retention, and lapsed donor prevention faired much better. They note that if you want to be ahead of the curve, you need to keep your development program focused on these objectives.
I have always argued that if you are not focused on donor acquisition, just by natural attrition alone (i.e., death, bad addresses, etc.) your development program will die a quiet death. Now, this important research and report are proving that.
We have invested a ton in donor retention as that number has been the critical one. Over the past several years, we have pushed the mantra, "It costs more to acquire a new donor than it does to retain one." Have we focused too much on one key metric to the detriment of another? Donor acquisition, while costly, has and will always remain an important component of a development program.
We shouldn't single one out over the other as we need holistic development programs focused on all aspects of the donor pyramid to build a healthy and sustainable development program.