Twenty-two years is an awfully long time.  I can't believe it has gone by that quickly.  And, it all happened by pure chance or maybe little small choices all along the way.  Now, I find myself a CFRE and have my Masters in Fund Development and Philanthropy.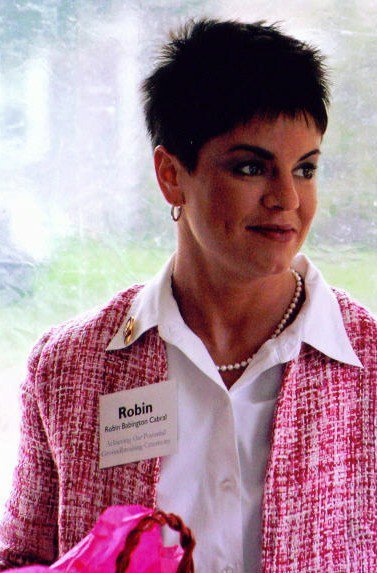 Years, years ago, I got my start as a community organizer for a small, grassroots social justice organization.  What
they failed to tell me, was that I needed to raise money.  Well, back in those days, many organizations had robust canvasses.  So, I hopped in a car full of others and headed off to a neighborhood where the lead canvasser dropped us off with a clipboard full of information, and a stack of index cards.
You see, back then, we didn't have donor records in the sky or even donor databases, we had index cards with handwritten amounts on them.  We didn't have fancy pitches or slick brochures; we had a clipboard with some mimeographed flyers.  We rang the doorbell; we waited for someone to answer the door, and when they did, we had about five seconds flat to state the case of why we were standing on their stoop and what we needed.  If they liked you, you may even be invited in off the stoop.  If they didn't, you probably got the door slammed in your face.
I call this fundraising by fire.  Canvassing.  What a way to start.  But if I didn't have that canvass experience each and every night, I think that I wouldn't be as good a fundraiser as I am today.  For you see, it took the whole giving cycle and condensed it down into one doorbell ring, and a few seconds to make a pitch.  The rejection was nothing worse than having a door shut on you, leaving you standing there with your mouth agape.  But, you realized soon enough that you needed to move to the next index card, the next house, the next pitch, and do it all over again for three or more hours each evening of the week.
We had lots of fun our canvass team.  And, in the process, I learned everything I needed to know about fundraising –  without sophisticated wealth screening tools, fancy case statements or scripted pitches and even without a computer.  I was out from behind my desk, building relationships the old fashion way.
Twenty years – my so much has changed, particularly with fundraising.  But, sometimes things were so much simpler, even with that.  Perhaps we tend to complicate things too much, over think them, and stay behind our desks.  Back then, you grabbed a stack of cards, you went off to some neighborhood, rang a doorbell, stated the case, and shook a few hands.
Twenty-two years is an awfully long time.  So much learned and so many valuable lessons from a simpler, more laid back time.
P.S. – Are you ready to get started with your first large fundraising campaign?  And, you want it to be successful?  Get started with my FREE 7 Steps to a Majorly Successful Fundraising Campaign and use the same EXACT steps that I share with my clients.  Click here to download your FREE 7 Steps "Cheat Sheet" and start planning your fundraising campaign today.   I will share with you all the steps you need to be successful before launching your next campaign.