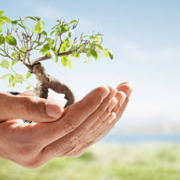 I often get asked, "Isn't my organization too small to have a major gifts program?" And, I always say, "No!"
Even the very smallest of fundraising offices, can take the same steps to establish a robust major gifts effort for their organization.
Here are some simple steps that you can take to start your major gifts program.
Step 1: Determine your organization's major gift level. Is it $250, $500, $1,000 or more?
Step 2: Identify your organization's significant donors by running a report of the organization's larger donors from the past two to five years. Use cumulative giving to be sure to capture any donors who make regular, small donations throughout the year that adds up to major amounts. Include every gift; event ticket purchases, responses to appeals, online donations, etc. Keep levels small enough to capture potential wealth from lower-dollar donors who have the potential to donate more, even if they are not currently a large donor.
Step 3: Identify your organization's loyal donors. Loyal donors are those who give year after year, regardless of amount. Set the criteria to include those who have made gifts seven or more times in the last decade. Don't exclude donors just because they have skipped a year or two. Do not set parameters on the number of gifts made.
Step 4: If needed, determine if your list needs to be wealth-screened. After identifying the largest and most loyal donors, go through the files and remove corporations and foundations. The only foundations that should be on the list are those of individuals or families that do not require an application process. If your donor file is too small, you may need to rerun the largest donors list to include lower-level donors. Merge the two lists.
Step 5: If needed, send the list (target approximately 2,000) to a chosen vendor to be wealth-screened.
Step 6: Hold a prospect rating session with the staff, Board, and Development Committee members to discuss each name and to comprise a list of the top 20 major gifts prospects. This rating session should consider individual capacity and inclination when determining the priority score of the prospect. A decision must be made as to the best method of ratings to use for the prospect screening session (i.e., group discussion ratings, group/individual ratings, individual/one-to-one ratings, or individual/solitary ratings).
Step 7: Develop a "Tier 1" list of 20 prospects, including donors who rank high on donation amount, loyalty, capacity, and interest.
Step 8: Develop a "Tier 2" list of 20 prospects. This list should include donors who have the ability and interest, even if they lack sufficient connection to the organization.
Step 9: Develop a "Tier 3" list of 20 prospects for which additional research needs to be conducted to find out more information.
Step 10: Develop personalized cultivation and solicitation strategies for each prospect identified on your "Tier 1" and "Tier 2" lists, and then plan to conduct additional research on your "Tier 3" list.
So, there you have some simple steps to begin developing your major gifts program, even in your small fundraising shop. These are the same steps that I suggest to my clients, and I know that they work. Next week, I will discuss how to develop a major gifts program when you have few to no donors at the major gift level.
SaveSaveSaveSave
SaveSaveSaveSave