How to start a major gifts fundraising program without any major donors
I often get asked, "How can I start a major gifts program if my organization does not have any major donors?" Is it even possible? And, the short answer is YES!
Even those organizations that do not have an existing major donor base can begin to develop one.
Here are some simple steps that you can take to start your major gifts program.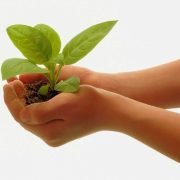 Step 1: Develop a process for keeping a list of prospective donors identified by the organization. Plan to develop a list of 100 new prospects.
Step 2: If culturally appropriate for the organization, plan a meeting with the Board, volunteers, and key staff to identify possible, interested, prospective donors within their peer networks. You may consider conducting a "Treasure Map" group exercise to stimulate the brainstorming of potential names.
Step 3: Meet with your somewhat larger and loyal donors to find business, personal, and family relations with existing donors.
Step 4: Research similar nonprofits and identify members of the community who have an interest in the work of the nonprofit.
Step 5: If needed and desired, purchase lists of folks with an affinity for similar organizations who meet specific wealth criteria.
Step 6: Wealth screen new prospect records to determine philanthropic interests and giving capacity.
Step 7: If your organization conducted a wealth screening, the wealth screening vendor will have provided prospect wealth data. Upload that information into the database.
Step 8: Hold a prospect rating session with the staff, Board, and Development Committee members to discuss each name and to determine the 20 best, prospective major gifts donors. The rating session should consider the potential capacity and inclination for each prospective donor, as well as develop the prospects' priority score. Determine the best method of conducting the prospect screening session (i.e., group discussion ratings, group/individual ratings, individual/one-to-one ratings, or single/solitary ratings).
Step 9: Develop personalized cultivation and solicitation strategies for each prospect identified (e.g., tours, cocktail parties, etc.).
Step 10: Create a "Moves Management Tracking Grid", and begin to implement the personalized cultivation and solicitation strategies that were developed for each prospect.
So, there you have some simple steps to begin developing your major gifts program, even without already having existing major donors. These are the same steps that have successfully worked for my clients. Next time, I will discuss how to develop a cultivation and solicitation plan.
SaveSave
SaveSave