Following up on your fundraising appeal letter is the most important thing you can do to raise money this year.
I know you put a lot of work into writing an excellent letter to donors—even the ideal appeal letter. It was even more work to lay it out, produce it, and get it into the mail. (Especially in 2020, when we are doing everything remotely and the post office has been buried in ballots.)
It would be so tempting right about now to take a nap. Just hit the Snooze button and wake up on December 31. But there's a reason for the saying, "If you snooze, you lose."
There are so many other worthy causes competing for those donations in the middle of the pandemic. Donors have already dug deep in 2020 to help people in their communities meet their basic needs. By the end of the year, they may have spent their whole budget for charitable gifts on other organizations—unless you follow up with them now.
So, wake up!
Follow up by phone
Even a polite voicemail message dramatically increases the chances that your donors will renew their support for you this year. A personal conversation increases them even more! But there are worse and better ways to make that phone call.
The worst thing you can do is call someone who doesn't want to hear from you by phone. My wife and I tell everyone who contacts us, "We prefer not to give over the phone. Mail us." If they call again, we send our donations somewhere else. And there are lots of people like us!
A good way to reach out is by having a well-trained volunteer call and thanking the donor for their past support. Give the donor a sense of accomplishment: "Thanks to you, twenty children had lunch every day this school year." Tell them, "Your help is still needed." Ask for a specific amount.
It's even better if the caller is a donor like them. "Thank you. Here's what we did together." Better still if the caller is a donor AND a board member. You're complimenting your donor by letting them know they're worth the board's attention and time.
The best, the absolute best thing you can do? Find a friend of that donor to make the call. Someone who knows them well and can speak to them from the heart about how much they appreciate the donor's gift. When your friend is grateful for your donation, of course, you have to renew!
Follow up by email
Donna Mehr at Smart Annual Giving gives us a good step-by-step guide to following up by email.
Step 1: Create segments. From your year-end appeal mailing list, segment out:
donors who have at some point given you their email addresses AND

have not yet made their year-end gift.
Step 2:
Create a timeline.

Think about sending an email a week after your appeal letter arrives at the donor's address–and then again on December 31.

Follow up with a thank-you email in early January.
Step 3: Craft each message. Your email should touch on the same themes as your appeal letter, but much more briefly! Don't think, "Oh, it's only email." Think, "I have to share my best stuff right away—even in the subject line—to make sure the donors will read it."
Step 4: Test your message on some valued supporters. They will help you improve it, and they'll be more likely to give it because you asked for their advice.
Step 5: Send. If you're using an email marketing tool like MailChimp or Constant Contact, you can easily set up the series in advance. If you can, modify the list, so the people who gave in early December aren't still getting pleas to give on New Year's Eve.
Step 6: Track your results. Donna Mehr's advice is particularly valuable here:
Record the number of donors who opened your email.

Record the number of donors who clicked through to your website/ donations page.

Of those who clicked through your email, who made a gift?

Which donors made a gift without clicking through the email to your donations page? For instance, a donor still wrote a check, even though your email may have prompted their gift.
Try following up your appeal with email this year and find out how much it improves your fundraising from now on!
Follow up through social media
Your nonprofit can surely include the Donate link in its social media posts more often in December. In general, "making the ask" is the wrong way to use social media to back up your end-of-year appeal. There is a better way.
A donation is an act of love, and like other acts of love, it goes better if you set the mood. Too bad you can't offer your donors a glass of wine, a fireplace, and romantic music on social media!
But here is what you can do to make them feel like giving:
Give their pleasure your full attention. Between now and December 31, post pieces that will make donors feel good about themselves when they give.
Tell stories. Create good memories that you and your donors share. It will bring you closer.
Share the love. Post stories–or even better, videos–of donors like them saying why they love giving to your organization and how it makes them feel.

_________________________________________________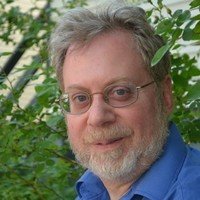 Guest Author:  Dennis Fischman
Dennis Fischman is the owner of Communicate! Consulting, where he helps nonprofit organizations make donors into loyal friends.
Read more of his posts on nonprofit communications and fundraising at the award-winning Communicate! blog, or follow him on Facebook and Twitter.
Development Consulting Solutions has a team of experts who can meet your needs through serving as your grant reviewer, grants researcher, proposal template developer, and ongoing grant writer.  Check out our list of grant writing services here.
Contact us today to discuss your grant writing needs.
Get Your Ultimate Calendar Year-End Checklist Needed For Your Next Appeal…
Savvy nonprofit professionals know that as the end of the year winds down, donations go up — way up.
Raising spirits while lowering taxes, year-end giving inspires donors to give to your campaign — more than a quarter of nonprofits raise close to half their annual funds in year-end campaigns, a little over 10 percent of that occurring in just the last three days of the year.
With our Ultimate Year-End Fundraising Checklist, you'll be well on your way to a Happy New Year with a boost in your bottom-line worth breaking out the bubbly for.
Click here to get your Ultimate Calendar Year-End Checklist!
For a free, 30-minute consultation, or to learn more about our "Survive and Thrive" professional coaching services, visit us here at www.developmentconsultingsolutions.com/coaching or book your fundraising coaching session at http://calendly.com/developmentconsultingsolutions/30min.
Join my new nonprofit "tribe" who are surviving and thriving! Click HERE to join my private Facebook group: Nonprofit Survive and Thrive Mastermind and receive support and inspiration to drive your results.
Photo by Miryam León on Unsplash