A guest post by Matt Hugg founder of Nonprofit.Courses
From a major university hospital with thousands of personnel to a grassroots community hotline, with one (underpaid) staff member and a cadre of volunteers, working at a nonprofit is different from any other employment experience. Why? Because nonprofits, by their very nature, put the mission first. 
Anyone can put their time into an organization without having to know what makes it special. But in a nonprofit, the deeper you get into the unique place nonprofits have in our world, the more effectively you'll deliver your mission to everyone who needs it. 
In a nonprofit, just like any other employment opportunity, continuous learning is the key to success. That's why online learning is a unique and innovative idea for creating and molding well-rounded nonprofit professionals. 
However, if you're new to the virtual learning space, you and your team might not know where to start. That's why we've compiled this list of the top 10 courses any nonprofit team member should take. So, let's get you ramped up with these course recommendations!
Nonprofit basics. 
People who work for nonprofits know what nonprofits are all about, right? Wrong. I'm always surprised at how many employees, especially employees of larger nonprofits, don't grasp that their employer isn't a for-profit business. 
Nobody explained that they work for a mission-driven organization whose surpluses go back into the organization, rather than profit the owners and shareholders. You might be surprised at how many people, even those who work for nonprofits, don't know why they exist or some of the nonprofits' basics. 
Having a solid understanding of the nonprofit sector's significance is essential for building a strong, mission-driven team. 
Our Suggested Course: Why Nonprofits Exist – for Boards, Staff, and Volunteers
Fundraising
The United States is one of the most philanthropic countries in the world. According to GivingUSA, $427.71 billion went to charitable causes in 2019– and more than 70% was from individuals. And don't think that giving is for the rich. As a percentage of income, people at lower economic circumstances give more than those at the top. So how do you get access to this largesse? Just ask— otherwise known as fundraising.
While not everyone in a nonprofit is responsible for bringing in charitable gifts, everyone is responsible for being "giving aware." That means treating each person that comes through the door as a possible donor and knowing the indicators of someone's interest in making a gift. 
Oh, and who can make a good prospect? Here's a hint: it has much more to do with whether someone loves your cause than how much money they have. 
Here's the good news… There's a surprisingly wide variety of fundraising methods to choose from – from the "contactless," like paper letters, email, and social media, to the high-touch, such as special events, major gifts, and planned giving. 
The way you raise money depends on how your potential donors expect to be asked, how much money you're looking for, and which methods fit you and your nonprofit's personality. 
Our Suggested Course: Fundraising Questions and Answers
>>Quick station break – article continues below, and you'll want to get your hot little hands all 

over my new 7 Tips to Take Back Control of Your Time Guide. 

Get a copy of your guide here!

>>
Grants
Nonprofits of all missions and sizes are drawn to grants for a lot of good reasons. Requesting funds through a grant is much more comfortable for some people. It's akin to writing a report. If you identify the right funder, you're usually writing a grant proposal to someone you have a lot in common, such as a mission or geographic interest. Plus, if someone has a foundation or a business known for giving grants, there's no guessing whether they have the means to make a gift.
Who gives grants? Typically foundations and businesses. Government agencies also make grants – although these grants are usually in exchange for a service you'll provide, like a Head Start program grants for daycares.
Taking a course on grant writing can make you a valuable person in your nonprofit, and boost your career. After all, it's essential that your grant proposal stands out among the competition to secure the funding for your organization!
Our Suggested Course: Making Sure Your Nonprofit is Grant Ready
Other revenue generators 
Most people don't realize that most nonprofits don't generate most of their revenue from gifts or grants. They get it from other sources – usually "fee for service" charges. 
For example, a youth sports league gets most of its funds from membership fees. Most colleges get a significant portion of their income from tuition fees. Hospitals collect from insurance companies and patients. In these cases, fundraising provides the "icing on the cake" for distinctive programming.
Our Suggested Course: 10 Nonprofit Revenue Sources
Volunteering
Along with accepting a charitable gift, the ability to work with volunteers is a major nonprofit advantage. This is where some education can make a big difference. What can you do with volunteers— and what should you avoid? How do you recruit volunteers, and better yet, keep the ones you have? 
Our Suggested Course: Nonprofit Volunteers: Can You Live With Them? Can You Live Without Them?
Marketing 
Someone once said, "marketing is everything, and everything is marketing." Whoever that was, was right! And just like fundraising, everyone in a nonprofit is responsible for marketing. That's because marketing isn't just advertising. 
The footer to your email is marketing. The way you answer your phone is marketing. Even the way you talk about your nonprofit to your neighbor is marketing. Marketing is how you project your organization (and even yourself as part of that organization) to others. 
Our Suggested Course: 10 Essential Marketing Steps for Mission and Money
Accounting & Budgeting
You don't need to pass your CPA exam to know that knowing a little bit of accounting can go a long way in running a nonprofit. It starts with budgeting right, so you get the most out of the money you have. Then there's spending your money most efficiently for the benefit of those you serve. Maybe the most important is keeping your money (and your donors' money!) safe and secure. That's why you'll want to take a course on fraud prevention.
Our Suggested Course: Common Frauds in Not-for-Profits
Legal
Nonprofits are legal entities, like business or government, but they're not either. That's why it's a good idea to know some of the boundaries and privileges that make nonprofits unique in our culture. This can help anyone working or volunteering for a nonprofit better understand if and why the nonprofit model works best to carry out their mission. 
Our Suggested Course: Birken Law Series
Human Resources
"Getting the right people on the bus," as Jim Collins pointed out in Good to Great, can make or break any organization, especially a nonprofit. Each person associated with your nonprofit is the face of your nonprofit to someone. Be sure you know how to recruit, train, and maintain top-performing nonprofit team members.
Our Suggested Course: How Nonprofits Can Flourish with Employee Engagement
Your Mission! 
All of the above is important, but the most important education you can have in the nonprofit world is on the mission you serve. And not just the mechanics of doing what you do, like how to meet food safety requirements in a homeless shelter. No, the best way you can carry out your mission is to get into the heads of those you serve. 
For example, if you serve the disabled, do you know what it's like to be disabled? You may never be able to understand 100% of what disability does to your life, but you can try. One nonprofit I worked with encouraged every non-direct care worker at home for the disabled to spend a day doing their job while in a wheelchair. 
Another nonprofit I know serves the homeless sponsors "24 Hours on the Street" for staff and volunteers to appreciate their client's needs. These are powerful, life-changing experiences that help the participants build empathy for their clients, and the clients respect the staff and volunteers for their efforts.
Our Suggested Course: Up to you!
What's next? Click, watch, and talk. Share these resources with your friends and colleagues. Start a discussion about digging deeper into your mission, what simple steps you can take to create a better volunteer experience, or how to treat everyone like a donor. But most importantly, help your colleagues grasp the importance of working at a mission-focused organization, and what they need to know to make their own and their client's experience beneficial for everyone.
Photo by Nick Morrison on Unsplash
Author: Matt Hugg
Matt Hugg is an author and instructor in nonprofit management in the US and abroad. He is president and founder of nonprofit.Courses (https://nonprofit.courses), an on-demand, eLearning educational resource for nonprofit leaders, staff, board members, and volunteers, with hundreds of courses in nearly every aspect of nonprofit work.  
He's the author of The Guide to Nonprofit Consulting, and Philanders Family Values, Fun Scenarios for Practical Fundraising Education for Boards, Staff, and Volunteers, and a contributing author to The Healthcare Nonprofit: Keys to Effective Management.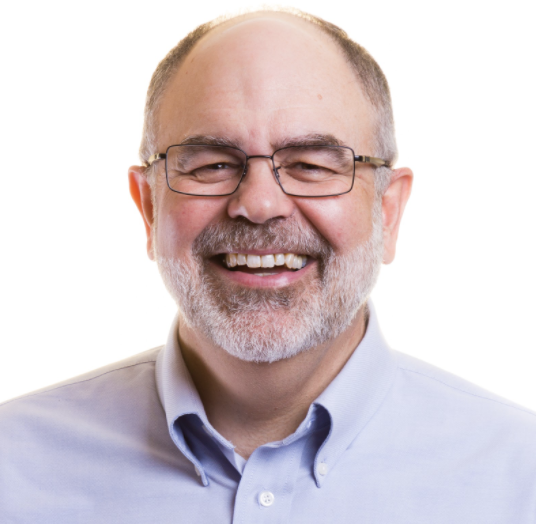 Over his 30-year career, Hugg has held positions at the Boy Scouts of America, Lebanon Valley College, the University of Cincinnati, Ursinus College, and the University of the Arts. In these positions, Matt raised thousands of gifts from individuals, foundations, corporations, and government entities. He worked with hundreds of volunteers on boards and fundraising committees and his organizational leadership responsibilities.
Matt teaches fundraising, philanthropy, and marketing in graduate programs at Eastern University, the University of Pennsylvania, Juniata College, and Thomas Edison State University via the web and in-person in the United States, Africa, Asia, and Europe, and is a popular conference speaker. He has a BS from Juniata College and an MA in Philanthropy and Development from St. Mary's University of Minnesota. Mr. Hugg has served on the Greater Philadelphia Chapter of the Association of Fundraising Professionals, the Nonprofit Career Network of Philadelphia, and several nonprofits.