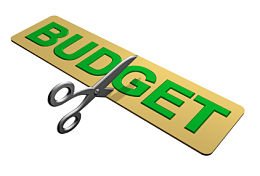 Government funding was once the mainstay of many nonprofit organizations fundraising efforts. However, this has changed dramatically over the past several years as federal, state and local governments continue to struggle through the budget crises, often times slashing grants to nonprofits in the process. These cuts are even further amplified as foundations have less of their assets to grant in times of economic distress.  The future does not bode any better for these organizations.  Cuts continue as states struggle to keep afloat themselves.
When faced with such cutbacks in their fundraising, many nonprofits are forced to cut staff, reduce pay, and stall projects just to stay afloat. This often happens when the community needs these organizations the most.  They often find themselves in the position of having to do much, much more with fewer resources both financial and human.
Many of these nonprofits who have relied heavily on such grants for many years are being forced to examine their current fundraising strategies to just survive.  Others have closed up shop or are operating at such a reduced capacity that they no longer find themselves as effective in meeting their missions.
But there are ways that organizations can weather these storms and come out stronger than before in terms of their fundraising efforts.
Organizations can use this moment as a time to better position themselves to fund raise through more shifting to more diversified and integrated fundraising strategies. In fact, for many this is the first time in their history that they have needed to look beyond government for their operational funding needs.
Is this a bad thing?
It may seem so to many organizations as it is happening, but, they can use this moment as a catalyst for change towards a more sustainable and secure funding strategy that will see them through the economic highs and lows with less impact and more money for their missions.
These organizations must begin to build a donor base and or begin to look more closely at the one that they do have. They can begin to engage these donors through direct mail, special events , and personal solicitations.
In some cases, the need for a strong case for support is critical. For the first time, they need to articulate their rationale for fundraising and their uniqueness in a way that will compel individual donors to act.
This can't be done alone, these organizations need to begin to engage their board members perhaps for the first time in the fundraising arm of the organization. Engagement and involvement will be more critical than ever and board members need to understand this and step up to the plate. This is one of their main responsibilities in service to their organization and its mission.  And, it is imperative that they embrace this role for the future of their groups efforts.
Forced diversification in fundraising  might seem as a bad thing, truly is not.
A fundraising consultant can assist many of these organizations in identifying contributed income areas that are ripe for development whether through new inaitives, strengthening of current ones, or elimination of those not producing. A development audit should be conducted to determine a customized and unique approach for each organization's unique fundraising direction, providing them with a strategic fund development plan that moves them towards greater self-sufficiency so that they are able to weather the economic changes in a way that they are able to continue to meet the demand for services.
As the song says, "Look on the bright side of life!"  There are moments of bright sunshine in these days of dark clouds.  The organizations that survive and end up thrvinig are those willing to invest in the process, embrace change, and mobilize others to become engaged in new and fundamentally important ways.
For the organizations willing to make this investment, their days may be dark today, but, their future is bright and shiny!