The one best tip I have for nonprofit newsletters – stop calling them newsletters. I am of the mind that this title creates a great deal of confusion both for the nonprofit and the donor.
Why?
First, donors are like investors. They are giving their financial resources to support something, dare I say, a mission in which they strong believe. Investors don't get newsletters; they get quarterly investors reports showing them the return on their investments. And, sometimes, investors even get conference call options to review the investment reports and ask questions. How novel?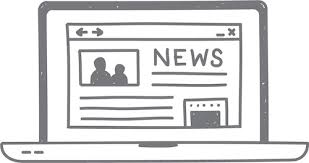 Secondly, its sets a small nonprofit or an inexperienced development person up to think that what one should include in a newsletter is exactly that – news. So, over the course of my years in the field both as practicing development director and consultant, I have seen way too many newsletters that report on things like what events are coming up, what events have just passed, and little at all about the donor.  And, even more, many of them ask for yet another gift.  More of a "Save the Date and we need more money" vs. "This is what our date made possible and thank you so much."
Thirdly, the title newsletters suggest long, boring "newsy" stories. You know, stories you would likely find in say a newspaper, for instance. And, we know that best practice has found that these types of stories no longer work. Donors are skimmers; they look for photos, captions, headlines, and short, pithy text. Their eyes scan the copy, and, often, don't even read it word for word.
So, what do I propose we title this nonprofit donor communication workhorse? Let's see, how about something along the lines of "Your investment report?" or what about "Your impact statement?" or perhaps even "Your insiders report?"
Or, well, why don't you think on it, and comment below.
Let's just call it anything but a newsletter, OK?